Known as a luxury resort community, Longboat Key is a barrier island on the Gulf Coast with close to 7,300 residents. Beloved for its central location, favorable climate, and scenic waterways, the key is home to a diverse population. It was recently named among the Top 10 Best Islands in the United States in the Conde Nast Traveler's Readers Choice Awards.
But Longboat Key is more than a tropical paradise. While its pristine shores and sunsets are undoubtedly a draw, the island is also a hub of sustainability and creativity as evidenced by its burgeoning art scene and eco-friendly initiatives.
This article explores the things that make Longboat Key an excellent choice for homebuyers, what the real estate market currently looks like, and a first-time home buying guide for beginners.
Table of Contents
Longboat Key at a glance
Almost equally divided between the Manatee and Sarasota counties, Longboat Key is a town in Florida located on the barrier island of the same name. It has a total area of 16 square miles, of which nearly 25% is land and 75% is water. It is nestled between the Gulf of Mexico and Sarasota Bay, lying south of Anna Maria Island and north of Lido and St. Armands Key.
Getting in and around the island
Longboat Key is accessible through State Road 789 or Gulf of Mexico Drive which spans the island's full length. The I-275 and I-75 connect it to St. Petersburg and Tampa.
It is separated from neighboring islands by deep waterways on both the northern and southern boundaries. The western shoreline boasts white sandy beaches and views of the Gulf of Mexico while the opposite edge fronts the waters of Sarasota Bay.
Longboat Key is roughly 6 miles away from Sarasota (about 21 minutes by car), 61 miles from Tampa (1 hour 8 minutes) , and 40.2 miles (51 minutes) from St. Petersburg.
The proximity to the Sarasota-Bradenton International Airport offers residents and vacationers a convenient way to get in and out of the region. The Sarasota-Bradenton Airport is only 14.5 miles from the island, while Tampa International Airport is 55 miles away.
Community and lifestyle
Over the last few years, Longboat Key has seen a small but steady growth of new residents migrating into the small town. Although there are a number of upscale restaurants and tourist attractions, the island remains predominantly suburban in lifestyle and atmosphere.
This makes it advantageous for families seeking a welcoming community in a less densely populated locale. Retirees are similarly drawn to the area's spacious and serene environment. Much of what constitutes the Longboat Key lifestyle can be attributed to the waters that surround it.
Plus the weather is excellent year-round, with many days boasting temperatures that rarely dip below 42°F or rise above 90°F.
Longboat Key has more affluent residents compared to the state of Florida, with a median household income of $125,439 in 2019. Data shows that 42% of families living in the area earn more than $200,000 every year.
It also has a highly skilled population.
16.7% work in the professional, scientific, and technical sector
9.3% work in real estate
8.1% are in accommodation and food services
11% occupy managerial positions
8.5% are top executives
Economic profile
Tourism drives Longboat Key's economy. The year 2019 marked a significant increase in Longboat Key's estimated per capita income, which grew from $80,963 in 2000 to $105,878 in 2019.
With a seasonal population numbering 18,000 to 24,000, Longboat Key is sought after by vacationers and semi-permanent residents, both from the US and abroad. Tourist arrivals peak during the winter months when residents escape from colder Northern cities. Seasonal dwellers typically stay in the area from weeks to months.
The key's charm is credited to a laid-back lifestyle and the preservation of its unique character. While other coastal cities usher in development at the expense of natural resources, Longboat Key maintains a balance between protection and expansion. The town focuses on rebuilding older structures into modern complexes while protecting its community, environment, and wildlife.
Sustainability & environmentalism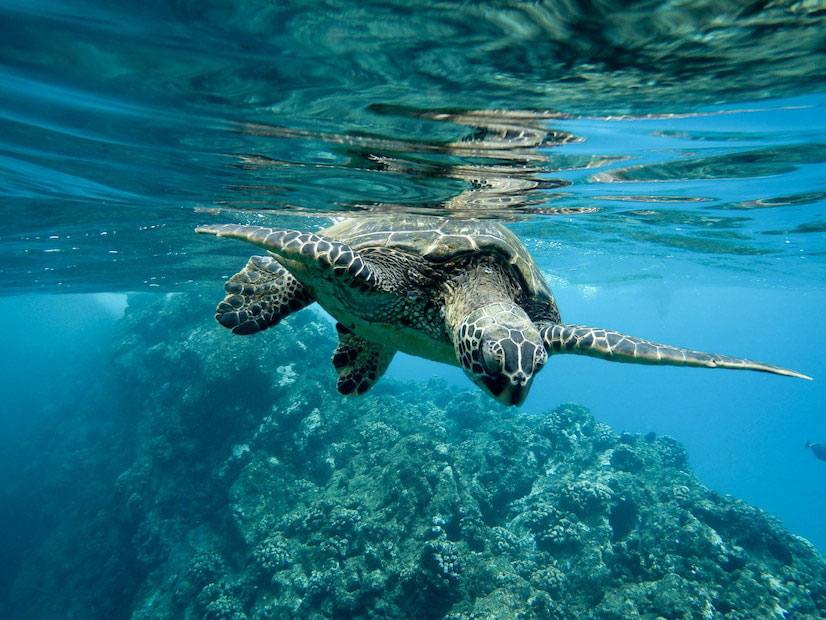 Longboat Key Club is the first resort in Sarasota County to earn the Green Business Partnership certification. The resort invests in progressive green measures, including recycling programs, investments in solar-powered bell carts, and an implementation of active energy and water usage tracking systems.
Longboat Key has also prioritized water conservation through various strategies, such as a policy that allows only one day of irrigation per week for every household.
Various local and federal programs encourage residents to switch to renewable energy:
Beaches in Sarasota County are a prime habitat for nesting sea turtles. In 2022, Longboat Key saw the first hatches of the year, and in 2019 it had the largest number of hatchlings in the area's recent history. A Marine Turtle Protection Ordinance (MTPO) initiated in 1997 outlines various measures to foster a safe habitat for local sea turtles, including strict waste management and the prohibition of white light from the beach.
Homes for sale on Longboat Key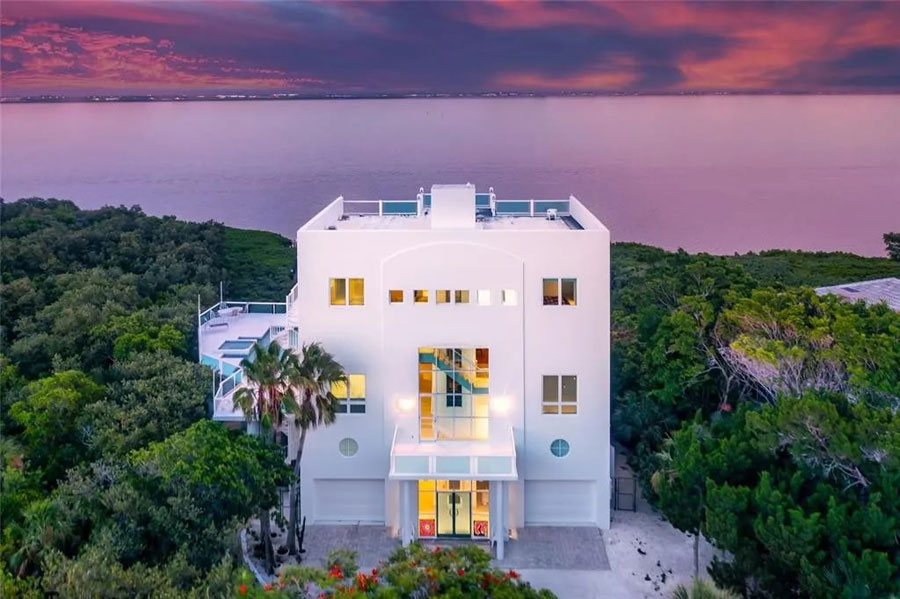 This 5-bed, 5-bath, 8,000-square-foot bayfront home for sale on Longboat Key lies next to a nature preserve. More details here.
The subtropical paradise of Longboat Key offers a wide range of homes of sale surrounded by uninterrupted natural beauty. Longboat Key boasts a high homeownership rate, with 94% of residents owning property on the island.
The housing stock is varied here. A combination of single-family homes, residential condo units, and tourist properties comprise the current real estate inventory, reflecting the town's diverse community of families, professionals, retirees, and vacationers.
Property values
Historically, homes for sale on Longboat Key have mirrored the area's high desirability. In January 2023, the town had around 240-250 active listings with a median asking price of $899,000. This indicates a downward trend year-over-year and a dip from the previous month's median listing price of $1.2 million. However, properties typically sell for a higher value, with an estimated median sale price of $1 million in January 2023.
Property prices range from $400,000 to more than $20 million. On the higher end, home prices reach the multi-millions with square footage ranging from 5,000 to over 6,000. For a $9 million single-family house, expect at least 4 bedrooms and 4.5 bathrooms. Expect to find luxury bayfront and beachfront properties.
Popular features are:
Open floor-plans
Spacious lanais
Oversized garages

Lush landscaping
Private pools
Guest areas
Why buy a vacation home on Longboat Key?
Longboat Key is a highly desired tourist destination with nearly 24,000 guests during peak season. By purchasing a second home, you'll be able to take advantage of the influx of tourists by renting out your property and earning a profit.
Another advantage of having a second home in the area is convenience. You can save money and time by skipping the challenging task of finding a rental during the busiest parts of the year.
Browse the incredible array of homes for sale on Longboat Key
Life in Longboat Key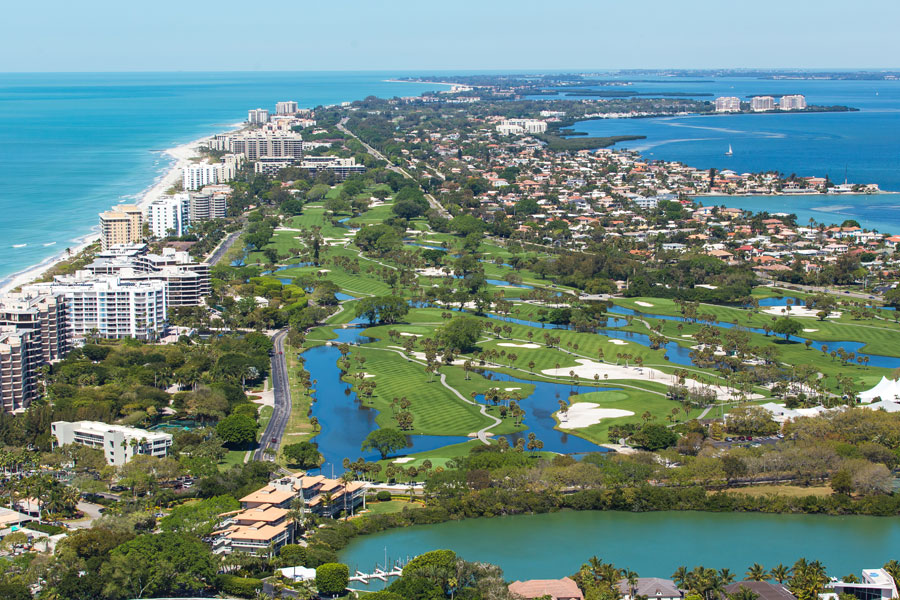 Parks and recreation
Longboat Key has abundant green spaces and nature preserves with one-of-a-kind views. Nearby parks include:
North Lido Beach Park (Sarasota)
South Lido Beach Park (Sarasota)
Longboat Key Club Tennis & Golf
Both tennis players and avid golfers can take advantage of Longboat Key Club's state-of-the-art sporting facilities. The Tennis Gardens houses 20 HarTru courts and was given the Outstanding Facility Award by the United States Tennis Association.
Two golf courses are available: the Islandside Course, an 18-hole championship golf course with upfront views of the Gulf of mexico; and Harbourside, which features three 9-hole golf courses amidst the backdrop of Sarasota Bay.
Membership includes five private restaurants, Pool & Beach Club, fitness center and spa, and club events and activities.
Birdwatching
Longboat boasts a magnificent and diverse birdlife. Parts of the Great Florida Birding and Wildlife Trail is found here, specifically on Greer Island, where a path through the mangroves allows tourists access to Longboat Pass Bridge during low tide.
In the winter months, black skimmers and American oystercatchers populate the area. Certain types of species are known to visit on occasion, including brown pelicans, ospreys, frigatebirds, and American bald eagles.
Fishing
Longboat Key's waters are prime for fishing. Whether you plan on heading out on a boat or simply walking up to the shoreline, there are a variety of species to be caught here. The most common ones spotted along the surfline are:
Snook
Whiting
Ladyfish

Pompano
Jack Crevalle
Flounder
Anglers who prefer to venture out to sea can find a wide range of species within sight of the beach. Schools of king mackerel, Spanish mackerel, cobia, and bonito inhabit the shallow waters. Tarpons are especially plentiful in the months of May, June, and July. The deeper waters of the Gulf are home to groupers, snapperfish, and barracuda.
Boating
With three quarters of its total area made up of water, the Longboat Key experience is incomplete without a voyage to the Gulf or Sarasota Bay. Local marinas offer plenty of opportunities to discover the waters by sailboat or powerboat. Kayaks and paddleboards are also available.
Mariners can explore the tapestry of islands and unique mangrove-lined waterways that border Longboat Key to the east. The Gulf of Mexico sits to the west and boasts a one-of-a-kind view of the island's skyline and immaculate white sand beaches. A bevy of dockside restaurants can be found further north.
Shopping
The Centre Shops is a one-stop shopping center located mid-island at 5300 Block of Gulf of Mexico Drive. The plaza houses numerous specialty stores, fashion boutiques, and quaint dining spots, as well as local art galleries and bars.
The redevelopment of Shoppes of Bay Isles has opened up another urban center in the area, housing grocery stores, a CVS pharmacy, and a salon. The largest establishment is the Publix Supermarket, which spans 49,533 square feet.
Unable to find what you're looking for? Plenty of upscale shopping centers are only a quick drive across the bridge. The Mall at University Town Center in Sarasota is a little over 34 minutes away by car and carries Macy's and Saks Fifth Avenue among a wide range of upscale retailers and restaurants. Near Lido Beach, St. Armands Circle features nearly 130 merchants and dining spots, which include everything from vintage stores to high-end boutiques.
Arts and culture
Sarasota is known for its strong art scene and Longboat Key is no exception. The Longboat Key Education Center served as the capital for local arts and culture before closing in 2017. Founded in 1985, the Education Center was the venue for a variety of activities ranging from piano recitals to martial arts classes.
The recently developed Longboat Key Town Center Green is set to replace the education center as the Town's primary cultural center. The ongoing project aims to provide a central venue for the enrichment of local arts through cultural performances, art festivals, and live music.
Dining
The Resort at Longboat Key Club introduces five unique dining experiences featuring farm-to-table dishes and contemporary fare. Members are given access to the poolside lounge, an open-air restaurant overlooking the golf course, and a dockside bar.
Maison Blanche is Chef José Martinez' tribute to fine dining and classic French cuisine. Regarded as one of the top restaurants in Florida, Maison Blanche embodies the chef's philosophy of excellence and satisfaction.
Famed for their delicious lobster escargot, The Lazy Lobster offers Florida's finest seafood at affordable prices. Those who want to enjoy classic American fare in a swanky environment can head to Euphemia Haye Restaurant & Loft, a Longboat staple reimagined by Chef Raymond & D'Arcy Arpke in 1980.
Other restaurants in the area worth a visit include:
Choose the Longboat lifestyle that suits you best
If you are considering buying a home or condo on Longboat Key there are numerous lifestyle aspects to consider. While the bridges at opposite ends of Longboat Key may be a mere 10 miles apart, many varied worlds exist on this colorful island. Understanding the tapestry of neighborhoods, amenities, activities, and lifestyles that make up Longboat Key is something buyers interested in real estate on Longboat Key should understand before buying a home on Longboat Key.
Live close to everything
It is no accident that Longboat Key's 10-mile long walking and bike trail along Gulf of Mexico Drive is one of the great joys in visiting or living on the island. The road begins in the fabulous environs of the legendary Resort at Longboat Key Club and its Islandside Golf Course.
Lighthouse Point, L'Ambiance, Sanctuary, Longboat Key Towers, Regent Place and Beaches, all located behind the resort gates, are perfect embodiments of the very best in South Longboat life and mark the beginning of Longboat Key's real estate market. And with location being the proverbial real estate axiom, residents of the South end simply love having a foot in Sarasota culture and activity and another foot in a peaceful residence.
Getting home after an evening out in Sarasota is as simple as turning into the private and protected world of Longboat Club Road as soon as you enter the Key and within moments, you are in your living room. The location – close to Sarasota Arts and performances, St. Armands shopping and downtown dining – allows a strong connection to the city while residing in a luxurious sanctuary.
Live where activity abounds
As you head north past the condos for sale at one of Longboat Key's premiere properties, The Water Club, another luxury neighborhood comes into focus: the ultra-exclusive Bay Isles Harbor Section – literally in the heart of the Key.
The buyer of a Bay Isles home wants the security of a gated community mixed with all the activity of being in the middle of everything. Town hall activities, Publix supermarket, golf, the Moorings marina, tennis courts, the Longboat Key Club, and several restaurants are all within easy walking distance.
Bay Isles is really a collection of residential options from the penthouses and condominiums at Grand Bay on the water to coastal home masterpieces harboring the best in boating and golf course lifestyles, and bay and canal living.
The buyer of a Bay Isles property may be involved with Sarasota and the social scene, but you are just as likely to find a homeowner walking to the tennis center, coffee in hand, as their spouse visits the Longboat Library.
Live in the soulful part of Longboat, the historic district
Longbeach Village and the surrounding area is Longboat's oldest neighborhood, which is essentially the historic district. In the Village, the lifestyle is all about strolling, biking, and being neighborly.
That lifestyle is captured most perfectly in the Gulfside Conrad Beach community. With easy beach access and the timelessness of the Village, this area is in the "soulful" part of Longboat Key. Neighbors love fish fries, live music, dining along the water, kayaking and windsurfing, as well as cultural outings.
Get in touch with the leading real estate agents on Longboat Key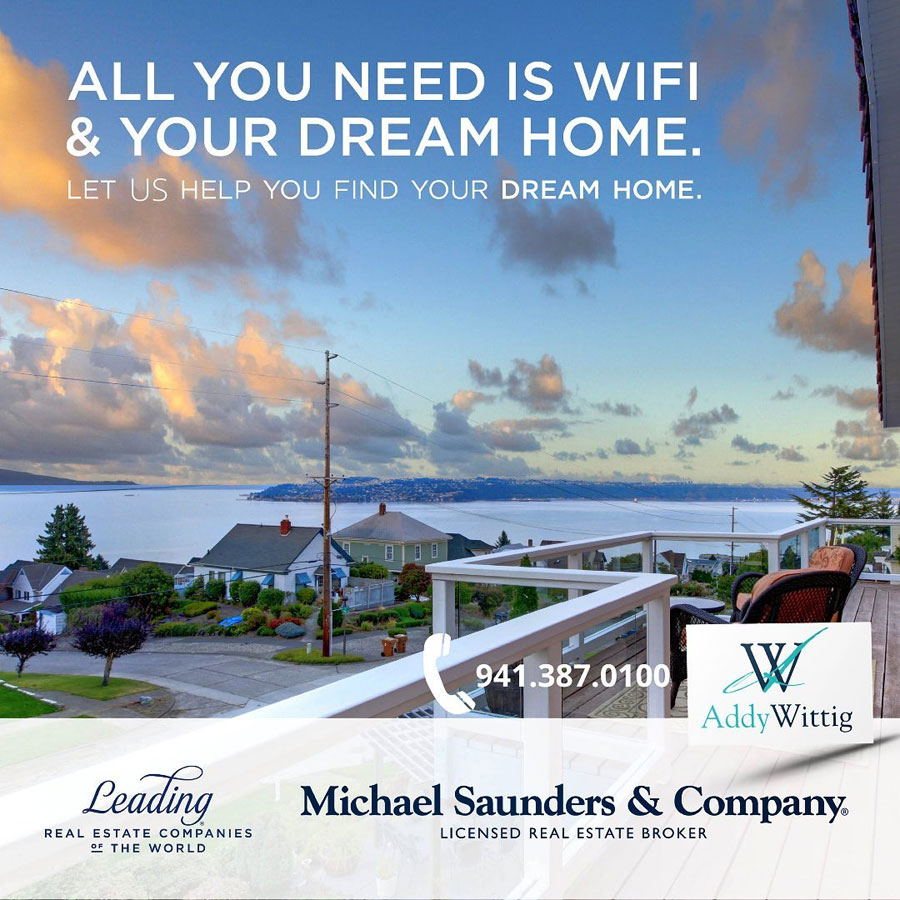 The Addy Wittig Team provides luxury real estate service that's second to none. We're hands-on with our clients and provide excellent guidance stemming from more than 55 years of combined experience in the real estate industry.
As natives to Longboat Key and the Greater Sarasota area, our nuanced knowledge of local properties and market trends sets us apart from the rest. Anchored on honest communication and reliable information, our services have earned us various distinctions, including the top performing team on Longboat Key with Michael Saunders & Company for over 12 years.
We'll provide you with amazing homes for sale on Longboat Key, as well as incredible options on condos for sale on Longboat Key to enable you to achieve your real estate goals.
Be part of the Longboat Key community today! Browse the incredible array of homes for sale on Longboat Key. For more information, get in touch with us at 941.387.0100 or via email.